Happy Halloween!
Here in Houston, Texas, the weather has finally let in a little sunshine and "cooler" temps. Yes, "cooler," as in less humid, which in Houston creates our version of fall. Indeed, it does feel like fall outside, my favorite time of year. A relief from the sweltering summer AND the beginning of the season of the macabre. That's right, I'm talking about Halloween folks! And for us fans of what goes bump in the night, Halloween is no mere one day a year holiday, Halloween is a month long celebration.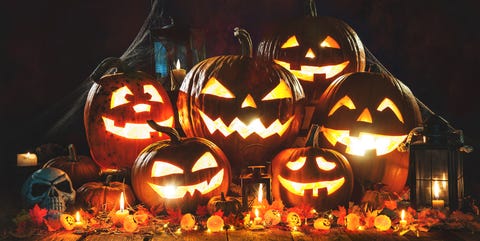 This year feels…what's the word? More horrorcentric, perhaps? It seems horror has become more or less popularized in that there are more than the usual blockbuster movies hitting theaters, and Netflix has begun releasing more original titles, and not just small B-rated stuff, but the real McCoy, such as the new show The Haunting of Hill House, which I believe just released today. Over on Machine Mean, we're almost mid-way through Fright Fest. This year's theme, voted by popular demand, is vampire movies. From Blade to Dracula to Let the Right One In to Interview with the Vampire to Nosferatu and even Blacula, we've got just about every vampire movie ever filmed covered. 31 days of horror from a number of guest contributors. Trust me, you're not going to want to miss this seasons Fright Fest lineup.
In Other News…War for the Planet of the Dead released this past week on Oct 9, 2018. The preorder, of course, was made available last month. You can now purchase on eBook and paperback over on Amazon. The audiobook is currently in production with Rick Gregory doing the narration. Speaking of audio books, the audiobook for The Last Hellfighter also just released this week. Thus far its making a big splash with historic horror fans.
It may just be October and we've still got two more months in the year, but i'd like to share with you some ideas for new books in 2019. I have 3-4 solid stories that I'd love to explore and by nature force my readers to explore with me. First up will be Island of the Flesh Eaters, this will release early 2019–either late winter or early spring. What's it about? Think 1980s zombie movies and there you go. The cover is already done, designed by the very awesome Michael Bray. This title will release through Darker Worlds Publishing.
The next title will carry with it a more serious note, called Palace of Ghosts. It's mostly mapped out in my head. Though I never try to force a story to go somewhere. If it wants to turn right, its turns right. If it wants to turn left, it'll turn left. What's it about? I don't want to give too much away, but the premise is that a psychiatrist invites a group of veterans suffering with PTSD to spend a week in a haunted house (palace) as an experimental form of therapy. Luke Spooner is doing the cover for this title, which I've been given a preview–and yes, I'm very excited to see this book unfold. Luke is an fantastic artist, his stuff always amazes me. You can check out his work here. I'm aiming for a summer release with this one.
Also slated for 2019 is the third book in the Planet of the Dead series, titled Escape from the Planet of the Dead. As per norm, there will be new stories set within the universe of Planet of the Dead, and a few more continuations, including Doctor Ying from War of the Planet of the Dead, and Polk's crew. My friend Travis Eck will be doing the cover work again on this title–i'm curious to see what he'll come up with. And Shadow Work Publishing will be releasing it come October 2019. And if you're curious, this title WILL NOT be the last. I have at least one more book mapped out for the series.
Lastly, for late 2019, I'm itching to explore this idea of a vampire western book called A Bullet for Nosferatu. Other than the concept and title, I do not have much else. My aim is to have more on this later on in 2019. 4 titles total, not a shabby plan for a blue collar writer such as myself. And how, pray tell, will I accomplish such as task? Like anything else, I can't do it alone. The only part of writing that truly comes from just me is passion, a passion to tell stories. But passion alone is often not enough. I also depend on the support of my family who allow me some quiet time in the evenings to write. The support of my readers who not only support through buying my tales but also leaving me some feedback in a review. And lastly, I couldn't do it without the support of my writing community and publishers. Take my advise, writers who live on a island do not survive for very long.
Pickup your copy of these new releases today!
The Last Hellfighter
eBook, paperback, and audiobook

WAR for the PLANET of the DEAD
eBook, paperback, and audiobook (coming soon…)
Thank you for reading and for the continued support. Remember to stop by the movie review site, Machine Mean. Lots of good stuff there from some really talented writers. Great movie suggestions too, if you're in the market for something scary to watch for Halloween. For those interested in supporting me on Patreon, follow the link here. And as always, don't forget to…
Live. Laugh. SCREAM!